Ultimate freshness
Twin Cooling Plus™
Twin Cooling Plus™ technology cools the fridge and freezer compartments separately with two independent cooling systems, creating an optimal environment for keeping food fresh longer with 70% humidity, compared to 30% in a conventional top mount freezer*.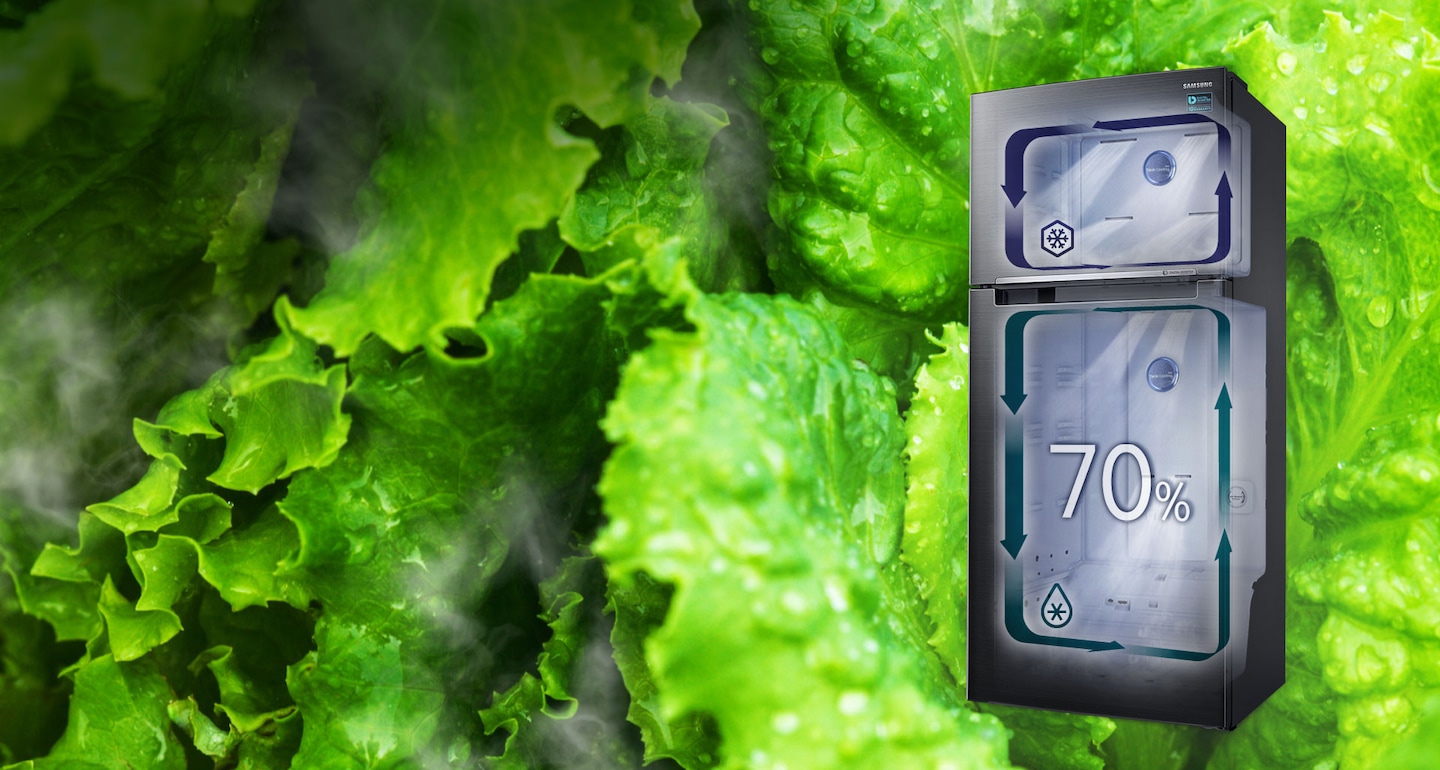 * Based on internal testing comparing Samsung models RT22SCSW2 and RT5000K.
Delicious and odour-free frozen food
Twin Cooling Plus™
Food odours can change the taste of frozen foods and affect the flavors of finished dishes. Twin Cooling Plus™ is a truly independent cooling system, with separate airflows in both the fridge and freezer. Twin Cooling Plus™ system prevents unpleasant odours from mixing between the fridge and freezer, ensuring the original flavor of ingredients stored in the freezer is preserved and odourless.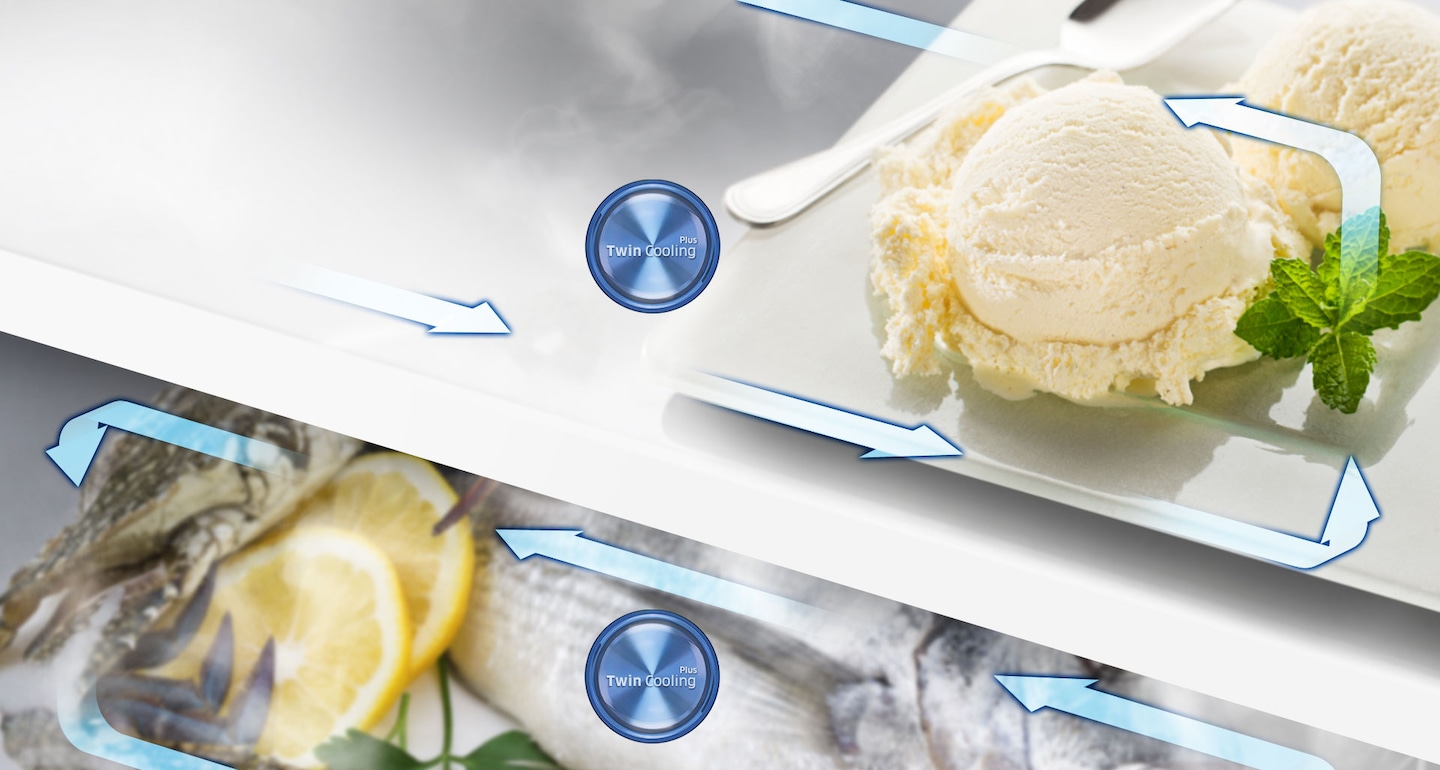 5 Conversion Modes for flexible storage
Smart Conversion
Enjoy the convenience of having 5 different conversion modes to choose from. Easily convert your freezer into a fridge at a push of a button, ideal for when you need more space to store your fresh food. Or simply switch off the fridge compartment when leaving your home for a long vacation to conserve energy.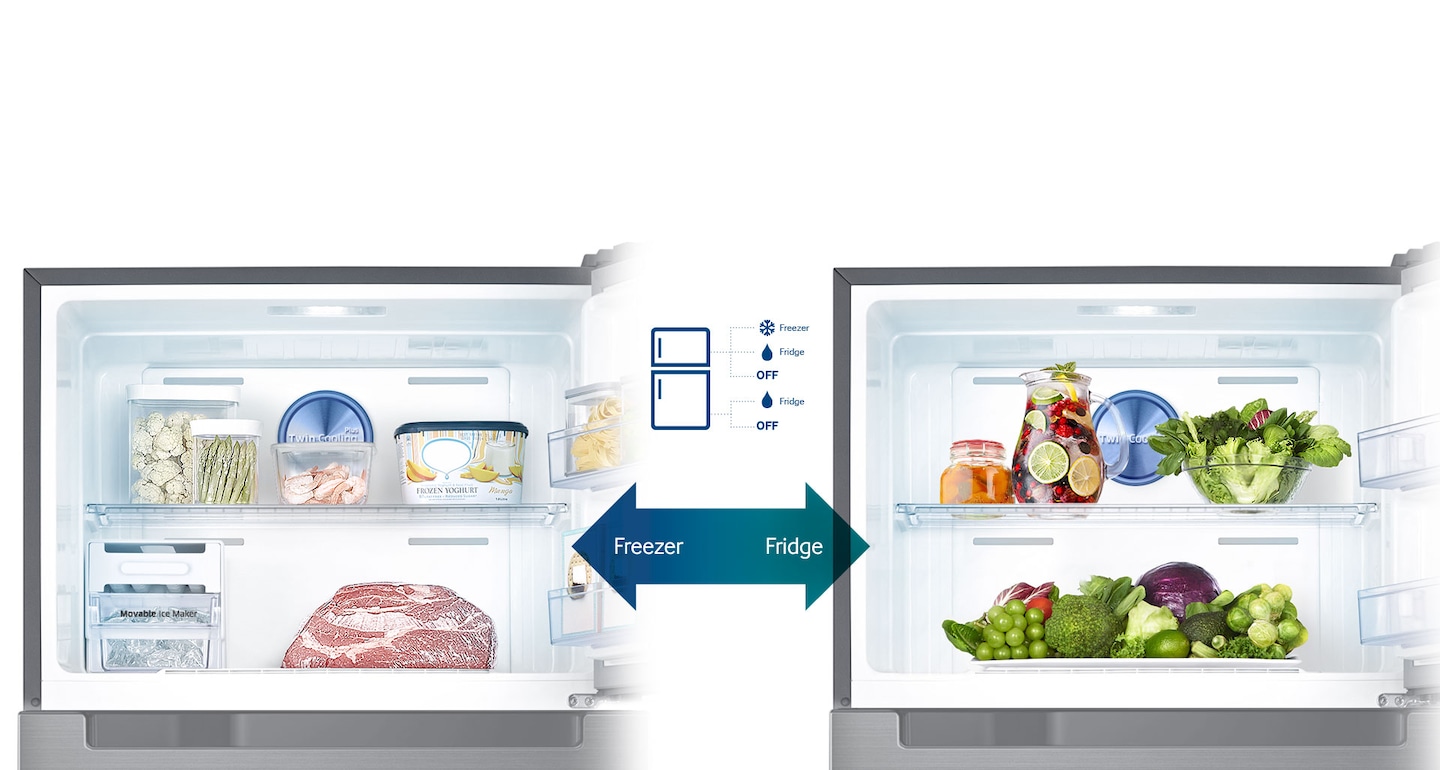 Creates ice and chills beverages
Freeze or chill your food rapidly with the Power Freeze and Power Cool options, all done within a simple push of the button. Ideal for chilling your favorite drinks or firming up ice cream in a flash.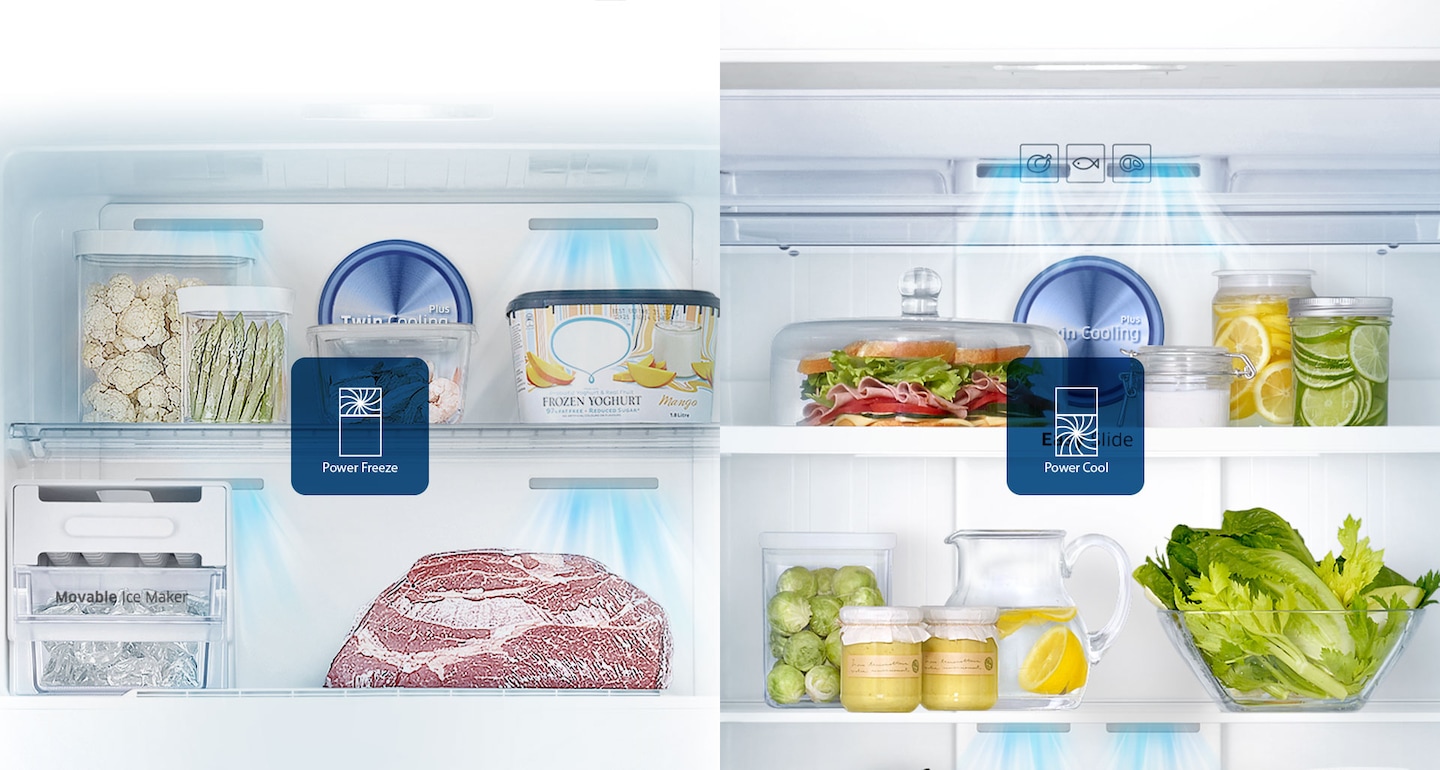 Easily access your favourite food
Easy Slide Shelf
Reach safely into your fridge without navigating an obstacle course of items with the Easy Slide Shelf that is built on rolling hinges and slides in and out effortlessly. This allows you to efficiently store, organise and access your groceries, without any hassle.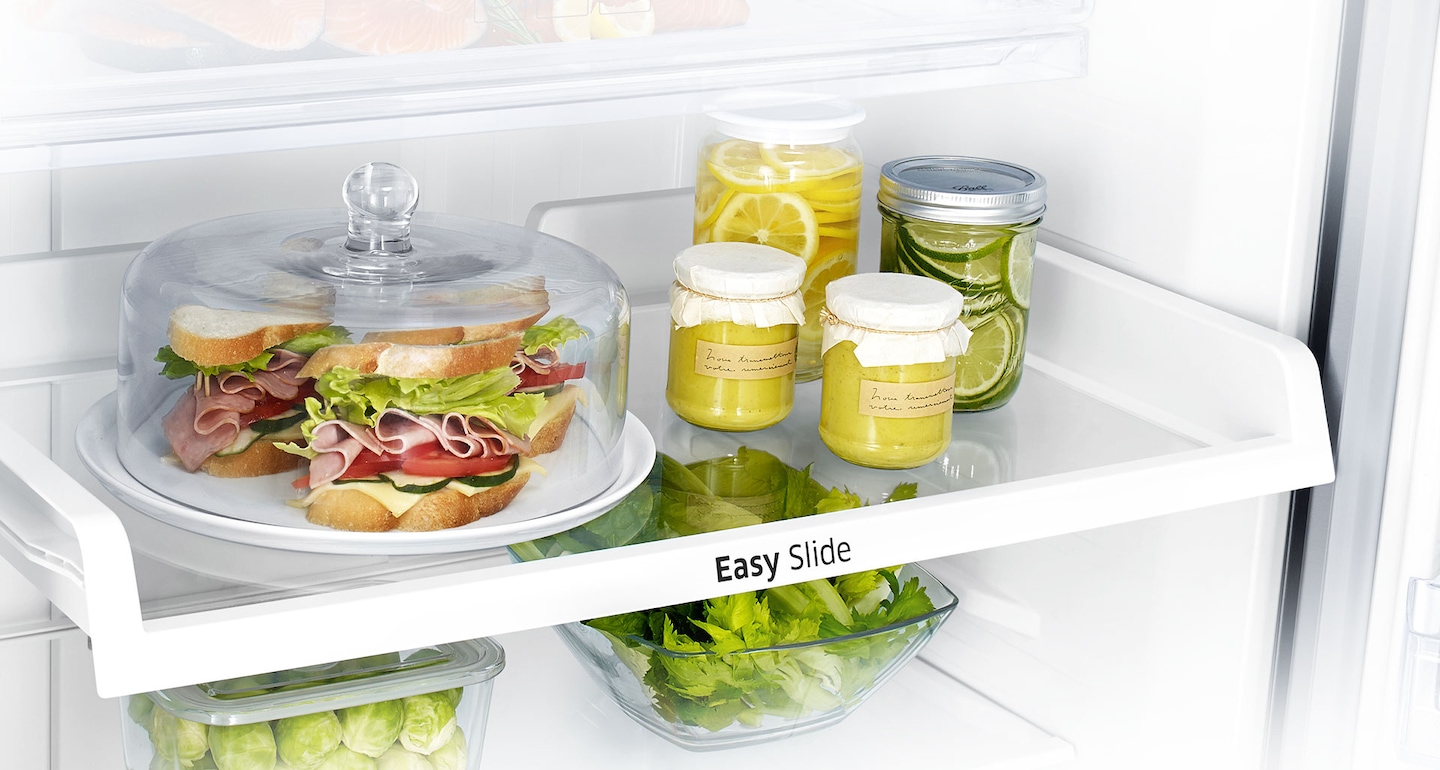 Works quietly and efficiently
Digital Inverter Technology
Enjoy less noise and greater energy efficiency. Digital Inverter Technology automatically adjusts the compressor speed in response to cooling demand, thus using less energy, minimises noise and reduces wear and tear for longer-lasting performance. Samsung also guarantees the durability of its Digital Inverter Compressor with a 10-year warranty*.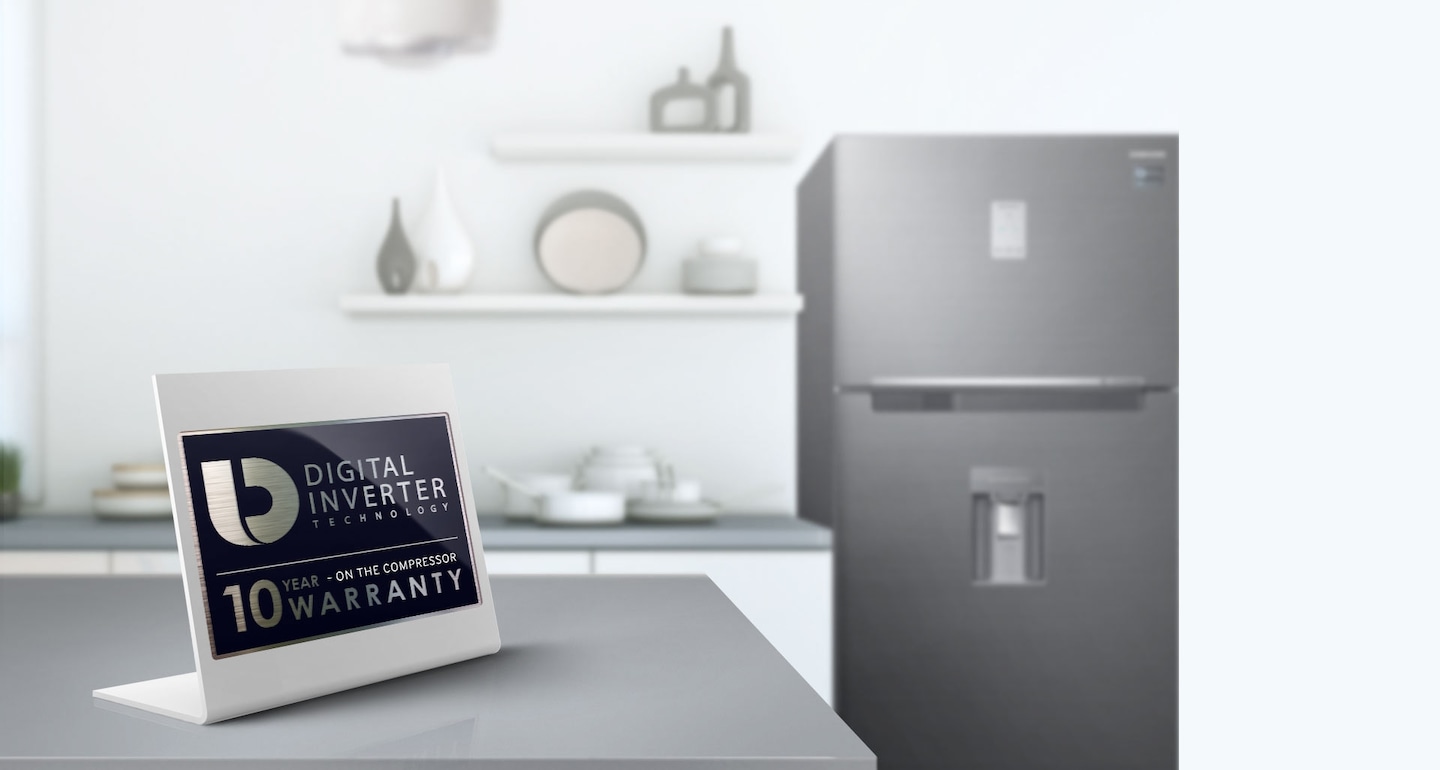 *10 year warranty is limited to compressor only.
Keeps air hygienic, clean and fresh
Anti-Bacteria Protector
An Anti-Bacteria Protector keeps the fridge clean and hygienic by passing air through an activated carbon filter, while the anti-bacterial mesh helps to eliminate bacteria by up to 99.99%*.
*Based on Intertek testing of antibacterial effect on antibacterial filter under certain defined test conditions.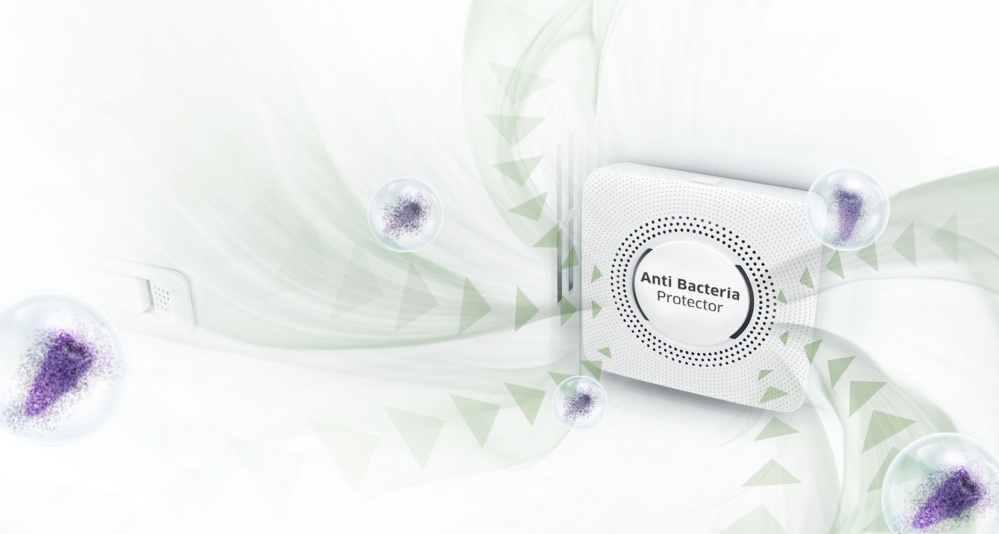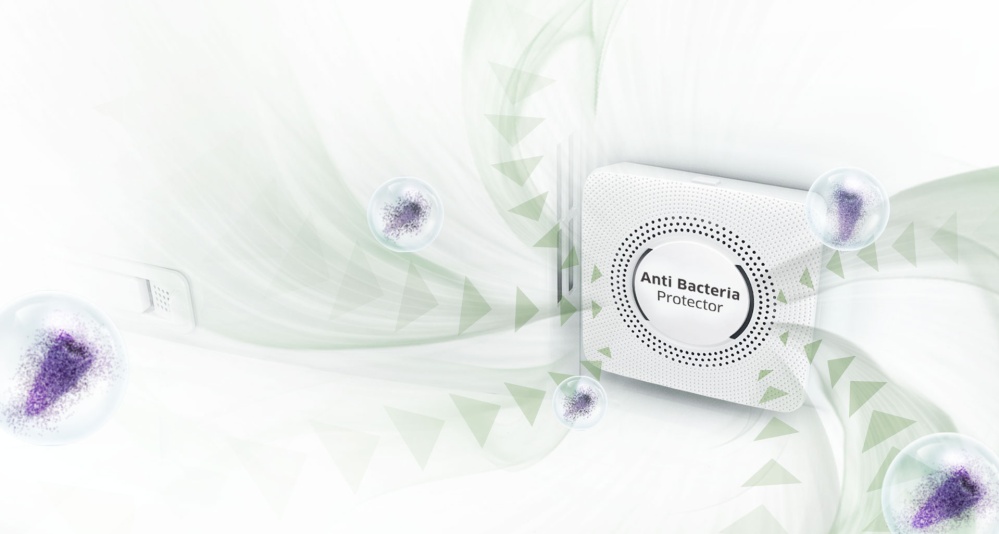 Brighter with better power efficiency
LED Lighting
Located at the top of the compartments, the LED lighting beautifully and brilliantly illuminates every corner of the fridge and freezer; ensuring better visibility whilst keeping it stylish and more power-efficient than conventional lighting.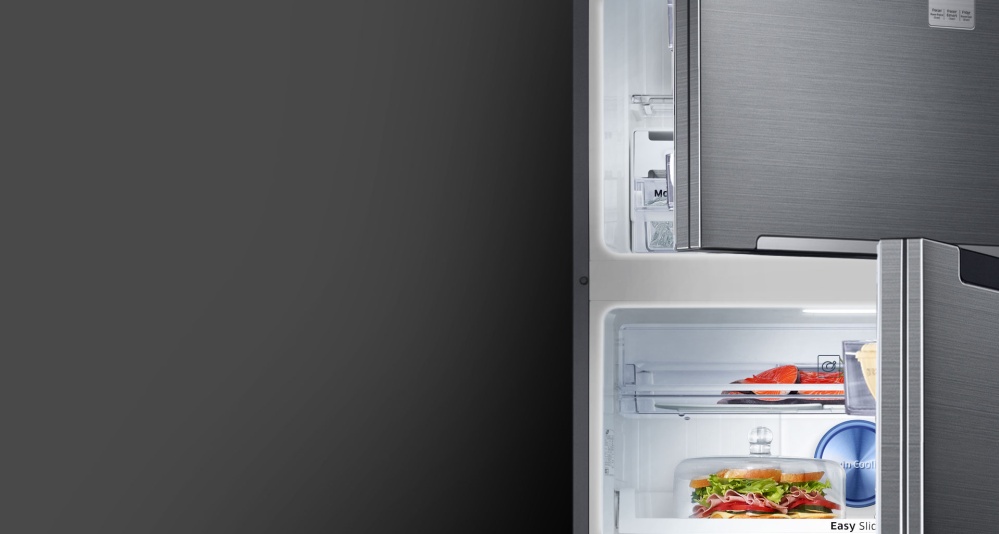 Specifications
Energy Efficiency (NEA)

3 Ticks

Net Depth with Door Handle(mm)

726 mm

Net Case Height with Hinge(mm)

1825 mm
Specifications Detail
Capacity
Net for Freezer(Liter)

111 ℓ

Net for Refrigerator(Liter)

342 ℓ

Gross for Freezer(Liter)

123 ℓ

Gross for Refrigerator(Liter)

345 ℓ
Physical specification
Net Case Height with Hinge(mm)

1825 mm

Net Depth with Door Handle(mm)

726 mm

Net Depth without Door Handle(mm)

726 mm

Net Depth without Door(mm)

639 mm

Packing Weight(kg)

80.5 kg

20/40/40H (Container)

21/48/66
Cooling Feature
Cooling Type

Twin Cooling Plus
Refrigerator Feature
Number of Shelf (Total)

4 EA

Shelf Material

Tempered Glass

Number of Vegetable&Fruit Drawer

1 EA

Number of Door Pocket

5 EA

Egg Container(Egg Tray)

Yes
Freezer Feature
Number of Shelf (Total)

1 EA

Number of Door Pocket

2 EA
General Feature
Compressor

Digital Inverter Compressor
Exterior Feature
Energy
Energy Efficiency (NEA)

3 Ticks