Description
Description
A cookerhood can have a big impact on the design of your kitchen. From ultra-slim front panels for better aesthetics to higher extraction rates of up to 1000m3/hr for better airflow, Whirlpool has cookerhoods with the elegance and style to make your kitchen a natural gathering place, along with high-end features to make you the envy of the neighbourhoods.
Key Features
Electronic sensor touch control
4 speed levels
Suction power: 1000m3/hr
Timer (15min.)
20W halogen light x 2
3-layer washable aluminum grease filter
Charcoal filter
High-grade stainless steel (SS430)
Duct-out or recirculation installation
Convertible Operation
Whirlpool hoods offer high flexibility in place of either ducted or re-circulating mode, paving the way for the creative kitchen design that flaunts your personal style.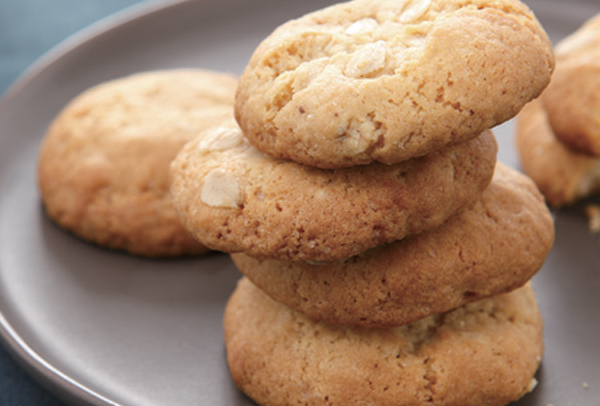 Recirculating Mode
The cooking fumes are extracted from the kitchen and forced through the carbon filters and metal ducting in the hood. odours and grease will be trapped in the filters. What you'll get – purified air that's re-circulated for a fresh and clean kitchen that will always be the pride of your home.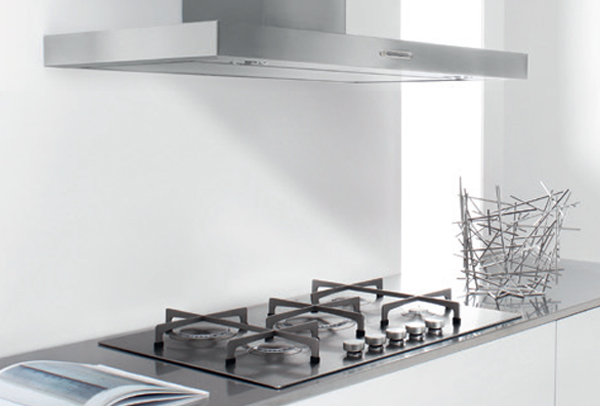 Top Class Extraction Rate
The air flow rate reaches up to 1000m3/hr, which makes rapid removal of cooking fumes and odours so effortless.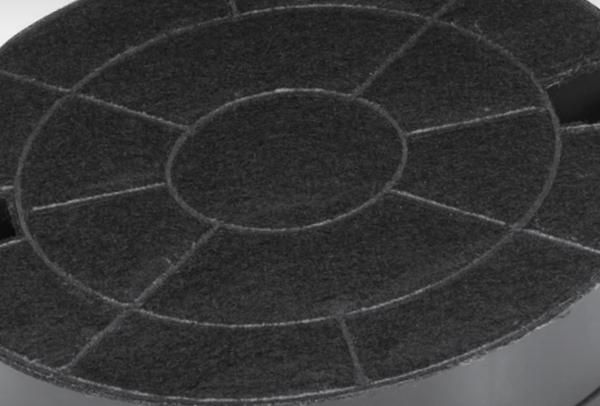 Anti Odour Charcoal Filter
When it comes to a kitchen with both style and substance, we've got you covered. The charcoal filter absorbs grease particles, smells and smokes, effectively keeping your kitchen environment odour and greasefree. If the hood is not connected to a duct that directs the exhaust fumes to the outside, only the filter version should be used: this recycles the purified air in the kitchen. For this version only, the user must install the anti-odour filter, a special active carbon cartridge that retains exhaust fumes and purifies the air. The filters must be periodically replaced.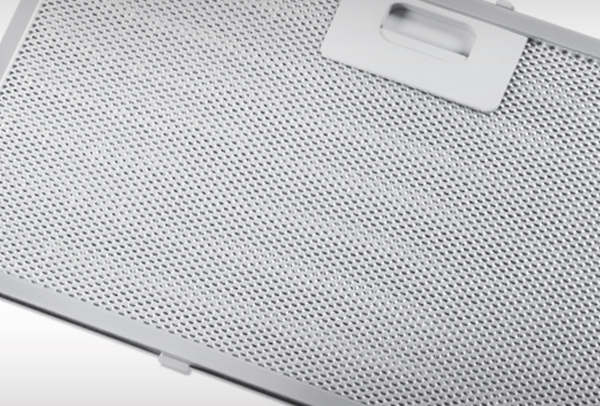 Aluminum Grease Filter
This three-layers filter effectively attracts grease from cooking vapors, reduces odors from cooking fumes, all the while purifying the air and optimizing performance.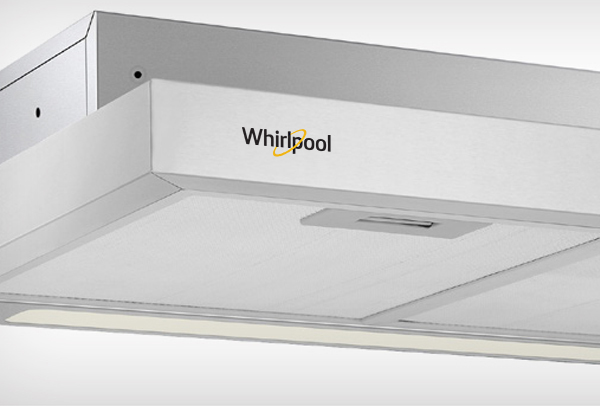 High Grade SS430
Only the best will do and this is why the body and chimney of Whirlpool's hoods are made with high-grade stainless steel, which are perfectly durable and require minimum cleaning. The stainless steel finish of the hood is treated with sophisticated anti-fingerprint technology, making grease, fingerprints and dust easily wiped. This innovative treatment also protects the appliance against scratches and the effects of ageing.