product information
overview
Hangs inside your kitchen cabinet door for quick and easy access while you are busy at the kitchen counter. Hook the heavy-duty steel frame securely onto the door or screw it in for a permanent mount. Durable plastic bucket keeps your cabinet free from messy spills and lifts out for easy cleaning. Although the bucket is grocery bag-compatible, our Code R custom fit liner fits this can perfectly — no bunching or slipping for a cleaner trash experience.
specifications
material:heavy-duty steel frame
capacity:10 litre
liner code:R
warranty:5 year
sku:CW1643
what's in the box
in-cabinet can liner trial pack
manage scraps efficiently
Hangs neatly inside the cabinet door for quick and easy access while you're busy at the counter. The heavy-duty steel frame and durable plastic bucket make it solid and stable — almost too nice to hide away!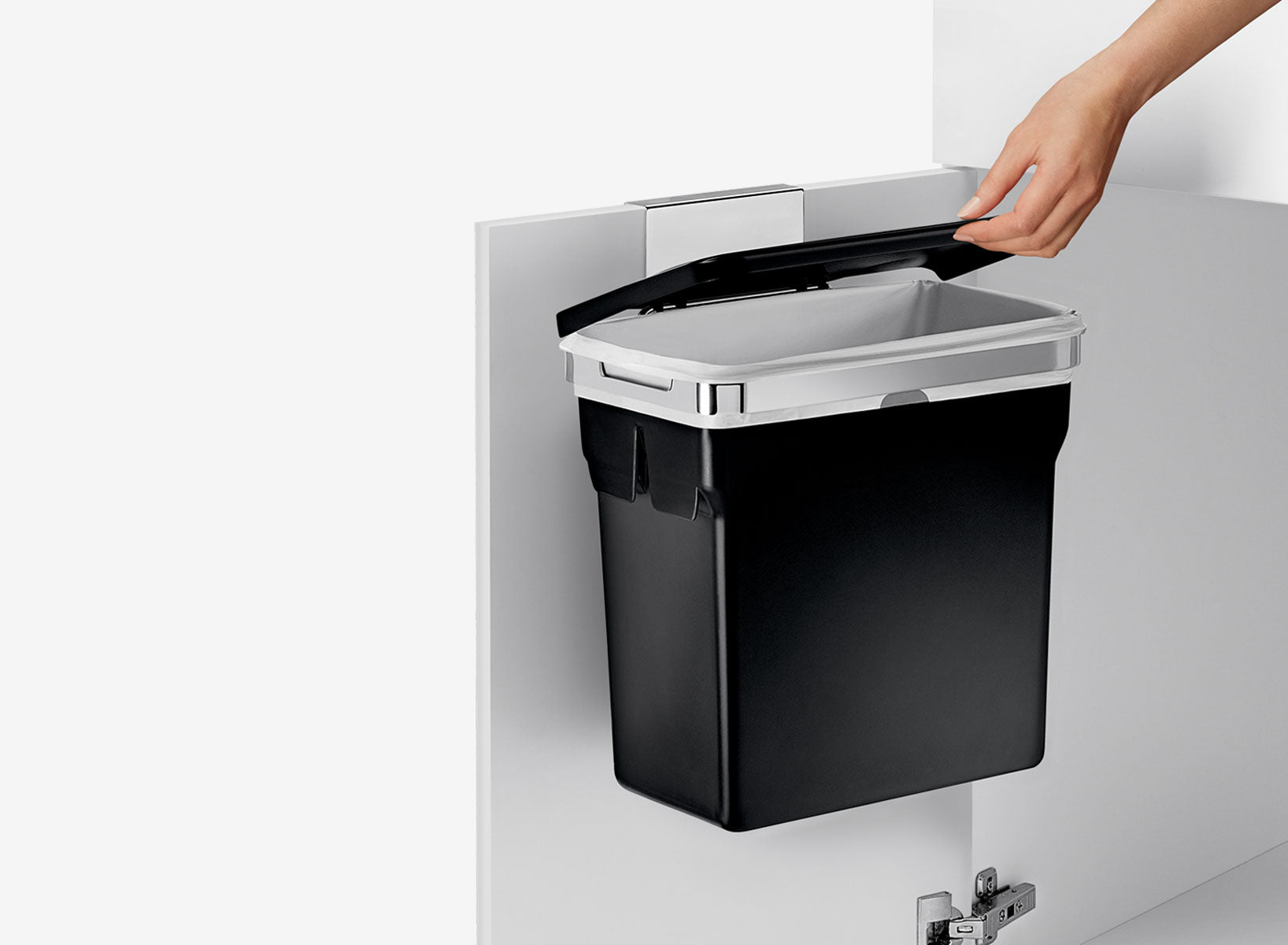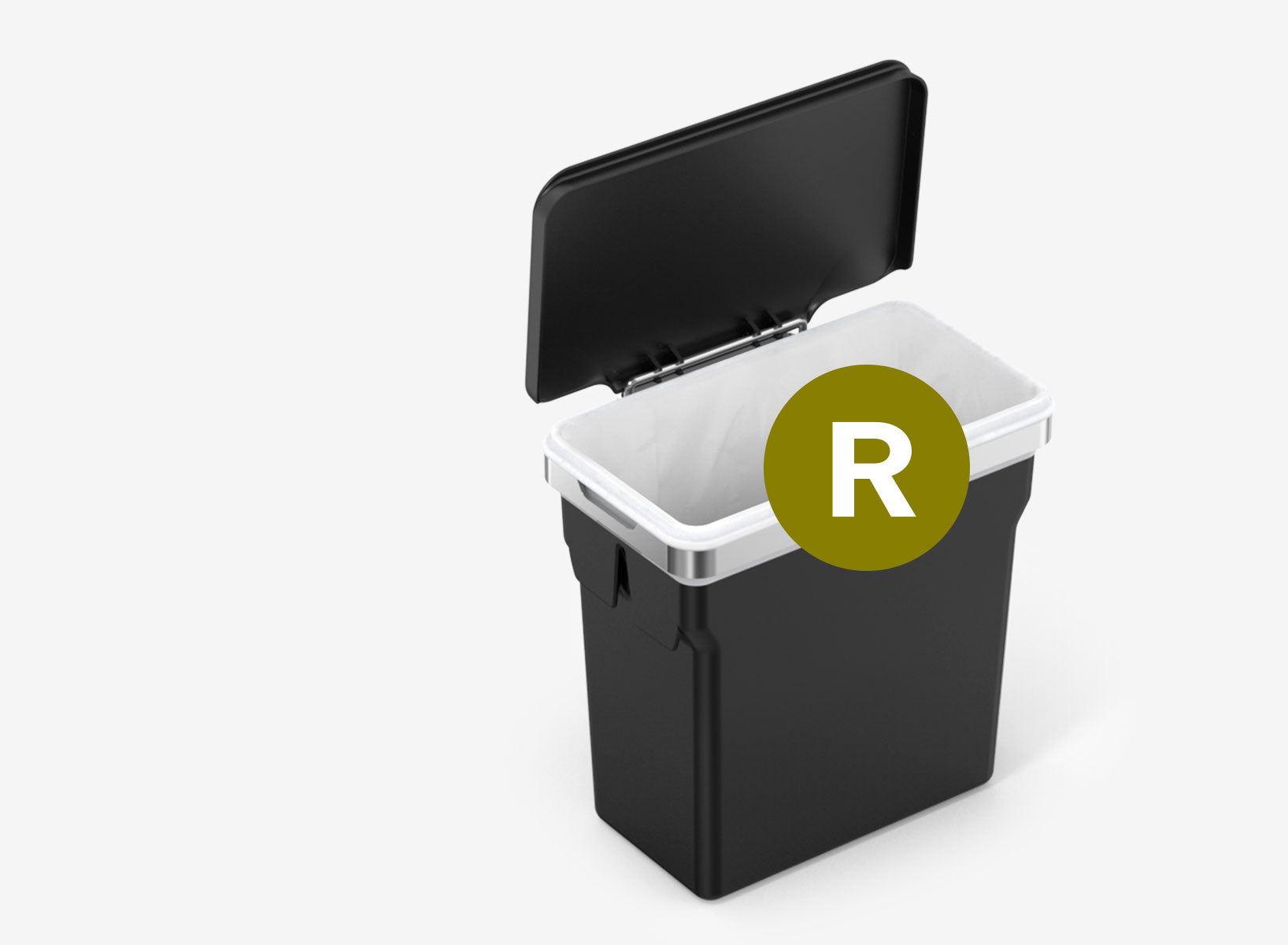 perfect fit — extra strong
Our code R custom fit liners fit this can perfectly so there's no bunching, slipping or messy bag overhang for a neater, cleaner look. They are also extra-thick and double-seamed so you can pack your trash to the rim without rips, leaks or tears.