Description
Add to cart for extra savings! Free air purifier FP-J30E (1032116F) worth $359!
The sharp fridge featured with Hygienic Cooling. Plasma cluster Ions produce an optimal storage environment by releasing positive and negative ions to quickly surround and deactivate impurities and eliminate odours.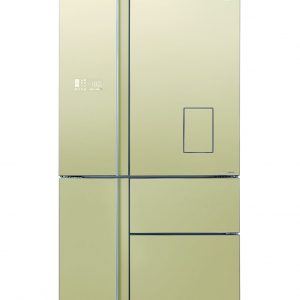 Key Features
Moist Fresh
Hybrid Cooling System controls and radiates cool humid air throughout the compartment to optimize moisture and reduce temperature fluctuations, keeping food crisp and fresh.
Energy Saving
Precise temperature control with J-Tech Inverter using 36 gradual cooling steps. It cools faster, minimize noise and reduce energy consumption.
Touch Control Panel
The sophisticated touch control panel allows easy access to the refrigerator settings.It is designed to minimize door opening, prevents temperature fluctuation and preserve food freshness.
Multi-Temperature Room
Switch between refrigerator and freezer with Multi Temperature Settings or select between four Pre-set Assisting Modes for greater flexibility in food storage.